The football fever is on, and the fame of certain players is sure to skyrocket, but which one of them will boast the best tattoos?
We take a look at some superstar players who are sure to have an impact, both on the field and on those of us who are looking for our next inspired ink session.
Daniel Agger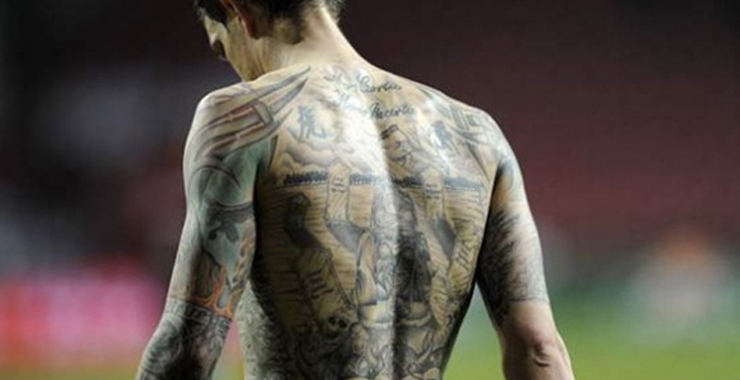 One of Denmark's top defenders, Daniel Agger is covered in ink. His tattoos range from Viking tattoos and Danish scripture to his club loyalty; "YNWA" etched onto his knuckles to show his support for Liverpool (You'll never walk alone).
David Beckham
Although he's not really on the scene anymore, Beckham's influence on style cannot be cast aside. His tattoos celebrate his long and successful football career, his personal and professional achievements, finding the love of his life and having kids.
Zlatan Ibrahimovic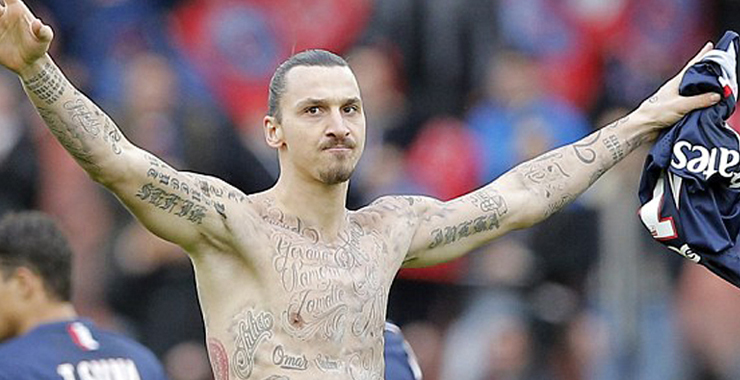 Who else but Zlatan? Never one to shy away from the spotlight and seemingly always going to the extreme, he was sure to make this list. Having recently inked a gigantic lion onto his back, along with the Vitruvian man, a Japanese Koi and Dragon, he is quoted as saying that getting inked "became a drug for me."
Neymar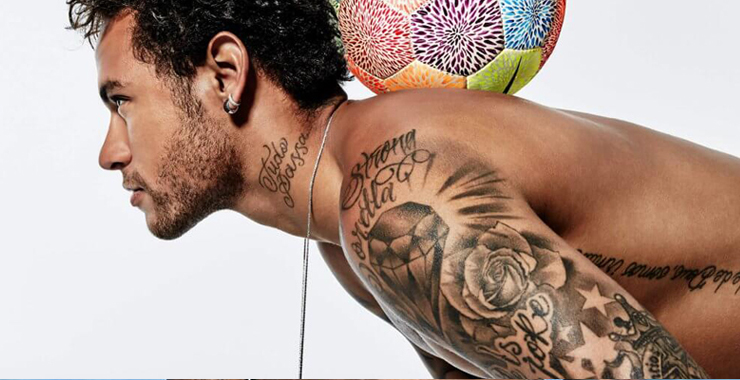 Neymar has risen to be one of the top club professionals in the world and we're excitedly awaiting what he can do ext in his carrier. His tattoos include a crown for his son, his sister's name and several Portuguese quotes. Will we be seeing more tattoo in his near future?
Daniel Alves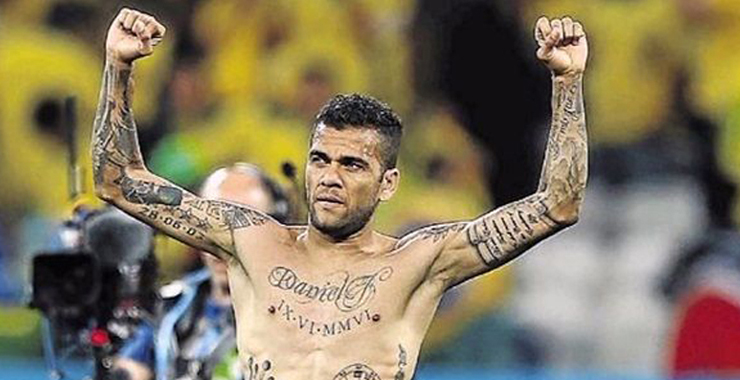 Dani Alves is a man of few words who lets his tattoos do the talking. His arms are covered with Catholic imagery and dedications to his family. The real masterpiece however, is his son's name etched in a massive script across his chest.
Sergio Ramos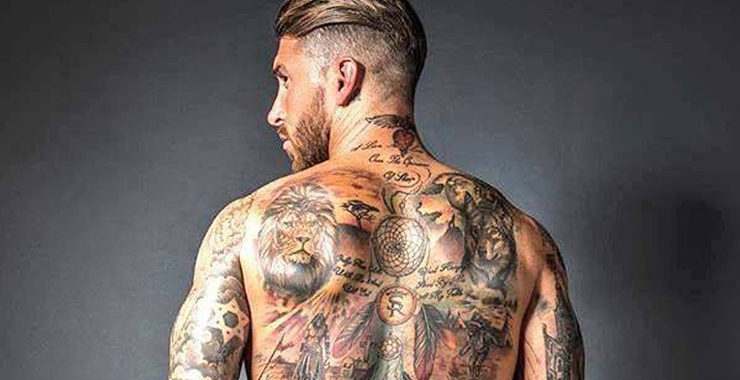 In a similar way to Zlatan, Sergio Ramos pays respect in ink to those whose lives have been lost in tragedy. He is also covered in symbolic religious imagery and has etched a Star of David on his left arm in remembrance of Antonio Puerta who died at the age of 22 after collapsing on the field against Getafe in 2007.
Ezequiel Lavezzi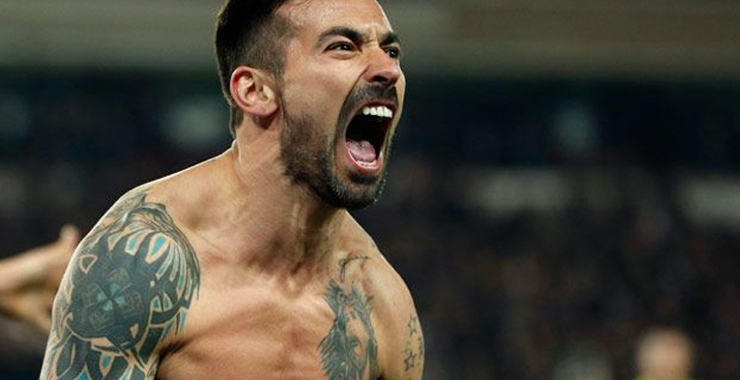 Sporting a collection of Catholic imagery, with the Virgin Mary on his forearm and Jesus Christ on his chest, Lavezzi takes his tattoos seriously. His most prominent tattoo is dedicated to Diego Maradona, the Argentinian legend, who can be seen heading a ball.
Kevin-Prince Boateng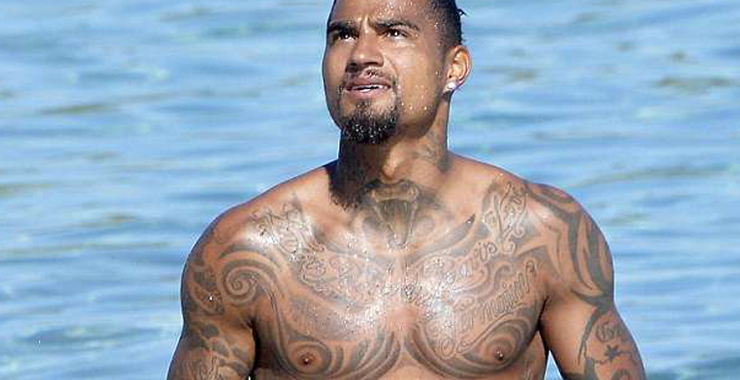 Boateng's most infamous tattoo is the spider web on his left knee. He told a German newspaper that it has a certain symbolism because, "a spider web always comes back, and so it is with the knee." He also pays tribute to club and country with an AC Milan tattoo on one arm and a map of Africa with Ghana inscribed within on the other.
Aleksandar Kolarov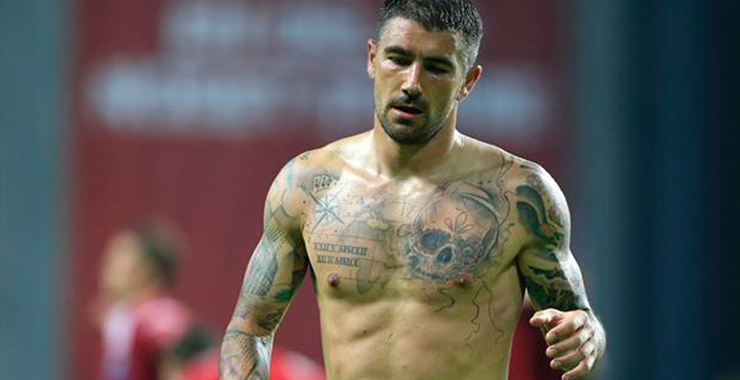 Kolarov sports a traditional Japanese Koi fish tattoo on his sleeve, a symbol for good luck and fortune. Could it be the reason behind Manchester City winning the Premier League twice in the last three years? Probably not but let's not discount it.
Nigel de Jong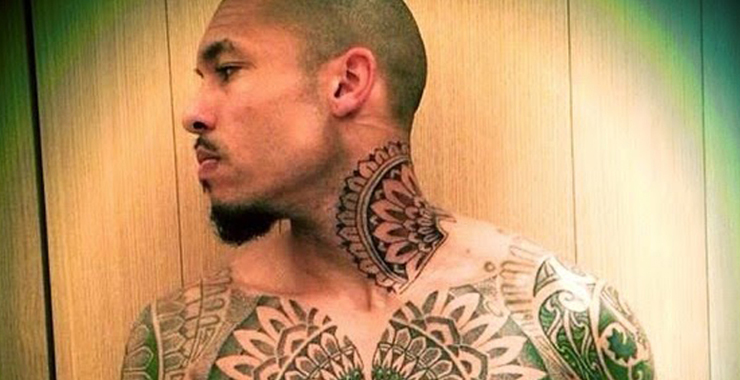 Nigel de Jong may be underrated but he does sport some incredibly detailed tribal tattoo art. The incredibly intricate pattern work shows a great sense of commitment to the traditional.
So who do you think sports the best tattoos and who do you think is going to shine in this season?